What Are Dental Implants?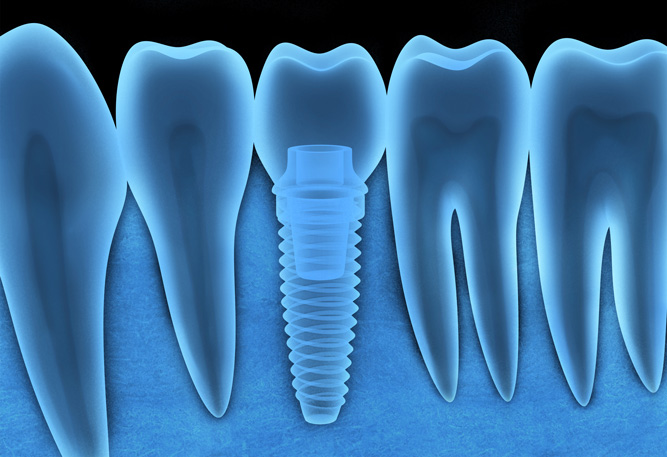 What Are Dental Implants?
Dental implants are metal frames or posts that are inserted into your jawbone so your dentist can attach replacement teeth. After the procedure, the implant fuses to your jawbone and stabilizes the replacement teeth. This means implants are generally more comfortable than dentures or bridges because they won't slip or shift in your mouth. Healthy gums and a thorough oral hygiene routine are important factors when deciding if implants are the best option for you.
    THE BENEFITS OF DENTAL IMPLANTS
Dental implants are designed to give you more natural results by replacing your missing tooth roots in addition to your missing teeth.
Preserve and strengthen your jaw by preventing bone loss. Stopping bone loss is essential to enjoying better oral and overall wellbeing.
Allow you to eat virtually anything. With your treatment complete, you can finally enjoy any food you like again!
ARE DENTAL IMPLANTS RIGHT FOR YOU?
If you've been thinking about getting a dental implant, call us at 973-447-4669 for your FREE Implant Consultation. Many patients are perfect candidates for treatment, yet, not everyone is. During our special consultation, we'll take a close look at your teeth and jaw and make our treatment recommendation.